Read the original article on SWAAY here!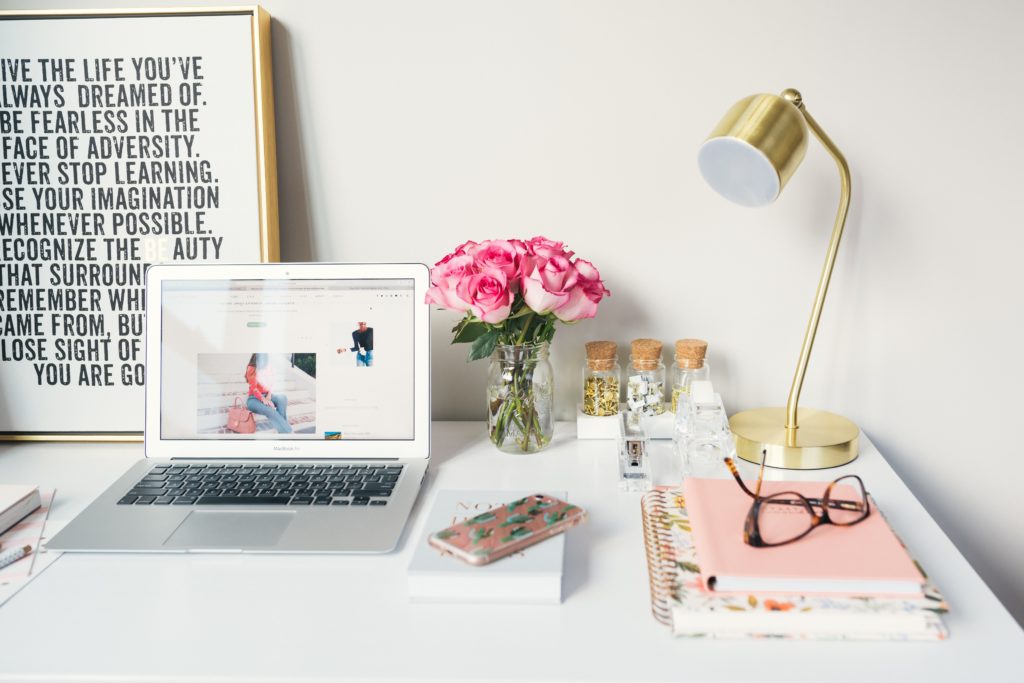 Every successful business owner knows the value of a compelling story and its ability to increase your share of voice as you scale your business.
In fact, what makes public relations (PR) so successful in helping brands stay afloat in today's sea of digital media is that it utilizes the power of storytelling to strategically generate consumer and investor interest. This is why many businesses today rely on PR and content marketing campaigns to shape their company's narrative while also developing brand identity, growing consumer trust, and driving greater valuations.
But what about those of you who have a compelling story, know what sets you apart from your competitors, are already seeing success in your business, but are not yet ready to retain full-time external PR support? Have you doomed your company's chances at garnering the necessary media attention needed to help your business stay relevant in the public's eye?
Absolutely not!
Increasing your own share of voice can be achieved by creating and sharing engaging and impactful content that can speak for itself!
To help you navigate this process, here are a few tips to creating great content and getting it to work for you:
Create Valuable Content as a Thought Leader
No one knows your business better than you do and while you may not know everything about your industry or even about being a successful business owner, the knowledge and insight you have to offer can prove beneficial to your niche audience.
Memorable content that adds value to your audience should always be authentic rather than promotional. This means focusing more on engaging with your audience and earning their trust rather than subtly selling your products or services to them. If you're stuck on where to start, you'll need to do some research on what topics interest your audience most or consider how your competitors are engaging with their audience.
The process of creating valuable content will differ for everyone as it requires you to consider your own skills and experience as a thought leader, as well as taking into consideration what the needs and wants are of your own unique audience.
Repurpose Evergreen Content
Have you ever created content in the past for a blog or website and have noticed how relevant that content is to present-day issues? If so, then you may have struck gold. Repurposing old evergreen content is one of the best ways to save time on brainstorming new ideas while contributing to popular and/or relevant conversations.
While you may be compelled to save on time and energy by pitching or reposting old content, you should never take shortcuts when it comes to providing your audience with quality content that is meant to reflect yourself and your business. Take the time to go back and make any edits that will help your content better match your present voice and ideas. This is your chance to utilize SEO best practices in order to get your work in front of the eyes of those who need to see it.
Pitch to Media Outlets as a Guest Contributor
Whether you have new or repurposed content you want to share, writing for media outlets as a guest contributor is a great way to get your content in front of a larger audience than the one you have already established for yourself.
The media is always looking for new stories and are always accepting bylines that can fit any schedule. This is your opportunity to pitch a story that can help you grow as a thought leader, build your credibility, grow your readership, and secure backlinks.
When it comes to pitching to media outlets, it's important to be proactive. Do your research and make sure you're clear about what you have to offer that is unlike anything already featured on the site and get familiar with the platform's guidelines. Be clear and concise in your pitch and make sure you take the extra steps needed to stand out of the crowd.
Share Content Across Your Social Channels
Now that you have relevant content circulating on the internet, it's time to increase your content's visibility by sharing it across your social channels. Not only does this allow you to gain new followers, potential members or customers, but it also enhances your credibility in the eyes of your current audience.
People are eager to see what their favorite companies are doing next and they are always excited to be a part of your community when they see you doing something big. We all know FOMO is real and one of the best ways to keep your audience feeling engaged, excited, and included is by sharing your content on social media platforms where your audience can actively engage with and reshare your content.
Create a Press Release
Do you have a big project launching soon? Are you unveiling a revamped version of your online store? Or, are you possibly adding new products or services to your business that you believe people will be excited about? If so, then it may be time to create a press release.
Press releases are a great way to notify your audience that there is something new happening in your business that is worth getting excited about. It's an opportunity to promote your business and generate publicity, but it can be hit or miss.
While press releases can be a great tool to gather all of the news you have to share, they should only be used for true announcements. Be sure to include your company's SEO keywords and links too. You can distribute them through wire services or simply share them directly on your company website.
When pitching media, be sure to share your press release in conjunction with a personalized pitch that speaks in a direct, concise, and personalized manner for why the journalist you're writing to should consider covering your news! A press release distributed on its own, won't garner earned media – but a press release pitched carefully and thoughtfully can be a great tool.
Not quite ready for external PR support? These five steps will put you on the path of getting your brand noticed! With these simple yet effective tips, any business owner can take the reins to successfully scale their visibility and share of voice.
by Suki Mulberg Altamirano